Garagisme III
$

12.00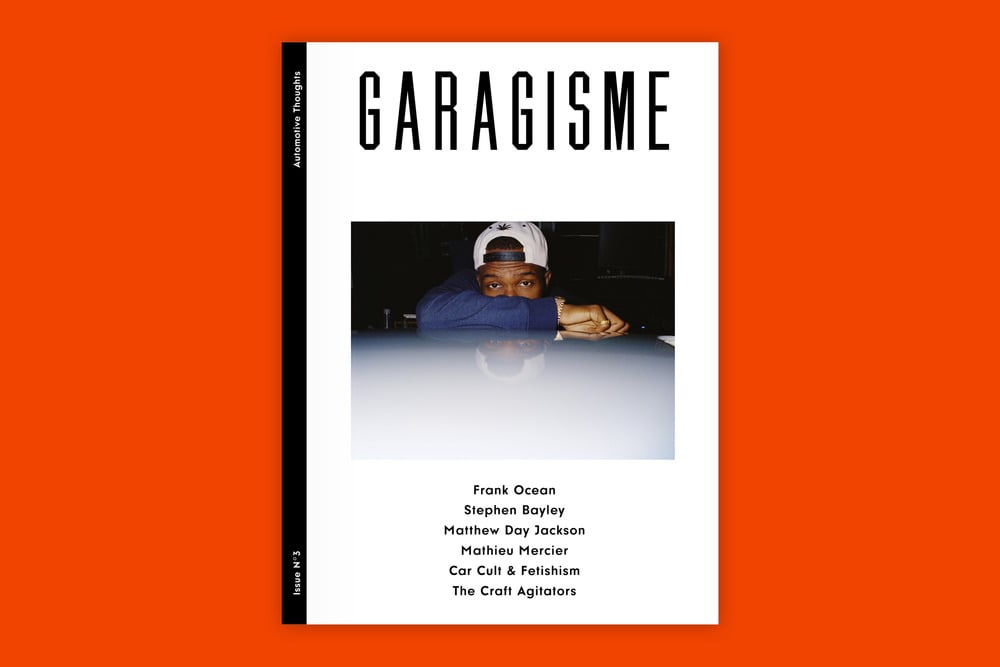 24 x 32 cm, 144 pages, language : French and English
GARAGISME reflects a new and unique outlook on the present, past and future of Car culture. Unseen within its genre, GARAGISME observes, dissects and analyses the Car by going beyond its industrial form and technical performance. It understands that the Car is more than just a simple object of consumption but instead a social phenomenon.
THIRD ISSUE CONTENT
- Frank Ocean: interview by CG Watkins
- Stephen Bayley: ​Gender Bending Engines by Alice Pfeiffer
- Matthew Day Jackson: ​The work of many hands by Monica Uszerowicz
- Mathieu Mercier: Car Problems by Romaric Tisserand
- Timothée Chaillou: Fragrance, a curated selection of artworks
- The Craft Agitators: portraits of car crafters by Tania Feghali and CG Watkins ​
​- Il y a des morts élégantes : story by François Coquerel and Oscar Coop Phane
- Art and Industry: essay by Rose-Marie Barrientos
- Mégane : portfolio by Fanny Schlichter
- Concrete Island: portfolio by Devin Blair
- Driving Me Crazy: portfolio by Csilla Klenyánszki
- Don't Walk: portfolio by Adrien Toubiana, Antoine Roux et Thomas Cristiani
- Carhenge or the end of an american dream : essay by Camille Ayme
...​
More info on www.garagisme.com
Important : this is a pre-order of the magazine, it will be sent to you the 5th of April, after being printed.
Share